Join Me for a Chicks and Chocolate
It is our last month of Sale – A –  Bration
    Saturday, April 1, 2017
( and I am not fooling!)
Time to reserve your seat if you haven't already!
Central Point Library
116 S 3rd St, Central Point, OR
9:00 am until noon or noon to 3:00 pm
All $35 orders receive a punch on your customer loyalty card.
Bring a new guest to me and receive a thank you prize!
 This month's hostess Code is
XPYFSAAY!
I have created some great cards for you to try. Here is just a sample of two stamp sets used for these designs. Hey Chick is free with a $50 purchase until the 31st of March.
Don't be sad when these go away. You can still order them prior to March 31st.
I have loved this Hey Chick free product when making a $50 order you get to have this. It will go away and then you will be sad that you did not get yours. It is very versatile as we are using this card as an Easter or Spring card.
There will be  2 more  surprise card designs to make a total of 4 great cards.
April Paper Pumpkin & FREE Gift: A Sara Thing
"Bold, vibrant, and artistic—with a little bit of sass," is how Stampin' Up! CEO Sara Douglass described the kit she designed for the April Paper Pumpkin.  Everyone gets a FREE gift from Sara inside their April Paper Pumpkin kit.  Subscribe (month to month or pre-paid options) by April 10 to get yours!
HOT TIP!  Subscribe by March 31, and you'll earn Sale-A-Bration products, with Paper Pumpkin, too.  Requires a minimum product order of $50 before shipping and tax – you CAN combine prepaid subscriptions with other Stampin' Up! products on one order if you like.  Learn more below!
PAPER PUMPKIN ON SALE & EARN FREE SALE-A-BRATION GIFTS!
Here are two great ways to save on Stampin' Up! Paper Pumpkin Kits as well as qualify for FREE Sale-A-Bration gifts.  See all the Sale-A-Bration gift possibilities (including the newest additions) below.
3-Month Prepaid Subscription (137859) $59 $55
Get a discount on 3-month prepaid subscriptions and instantly qualify for a FREE Sale-A-Bration gift!
12-Month Prepaid Subscription (137861) $215
Take it to the next level with a 12-month prepaid subscription. Save over $2/month with the everyday awesome price, earn Stampin' (Host) Rewards, and instantly qualify for 4 FREE Sale-A-Bration gifts!
This offer will end on March 31, 2017 at 11:50 PM (MT)
SHARE THE LOVE!   Consider giving a Paper Pumpkin subscription as a gift!
Benefits of Paper Pumpkin:
Make a creative date!  The all-inclusive kits arrive conveniently at your door each month.
Each kit contains exclusive photopolymer stamp sets.
Simple!  Enjoy craft time you can count on without a lot of prep work or supplies.
Learn new techniques.
Create alternate projects with all the goodies in the box.
Cards and coffee?  Get together with friends to assemble your kits every month.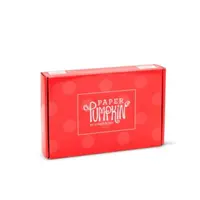 1-Month Prepaid Paper Pumpkin Subscription – 137858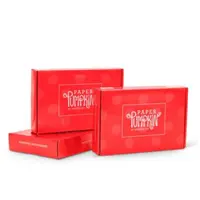 3-Month Prepaid Paper Pumpkin Subscription – 137859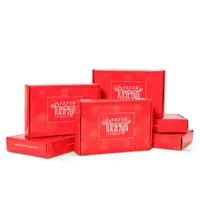 6-Month Prepaid Paper Pumpkin Subscription – 137860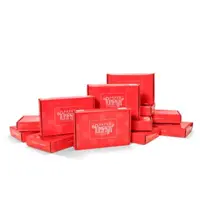 One Year Prepaid Paper Pumpkin Subscription – 137861
SALE-A-BRATION GIFT CHOICES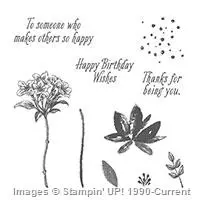 Avant Garden Photopolymer Stamp Set – 143272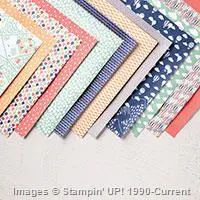 Carried Away Designer Series Paper – 143608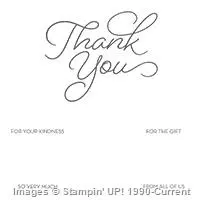 So Very Much Clear-Mount Stamp Set – 143343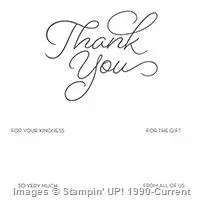 So Very Much Wood-Mount Stamp Set – 143340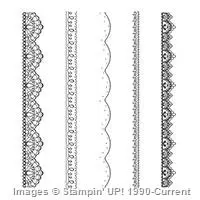 Delicate Details Photopolymer Stamp Set – 143314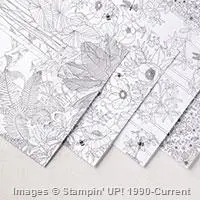 Inside The Lines Designer Series Paper – 143830
3/8″ Metallic Ribbon Combo Pack – 143601
Tasty Trucks Photopolymer Stamp Set – 143300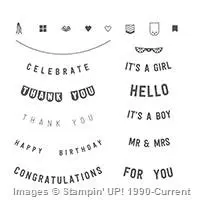 Any Occasion Photopolymer Stamp Set – 143348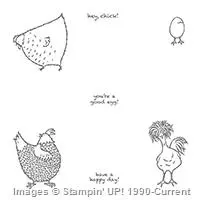 Hey Chick Clear Mount Stamp Set – 143331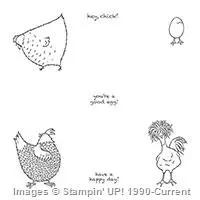 Hey Chick Wood-Mount Stamp Set – 143328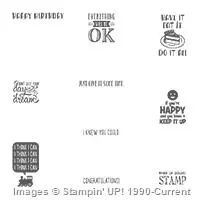 Designer Tee Clear-Mount Stamp Set – 143359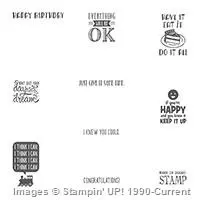 Designer Tee Wood-Mount Stamp Set – 143356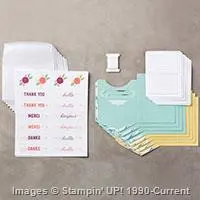 Pretty Pocket Card Kit – 143832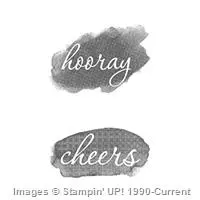 Reverse Words (Clear) – 143319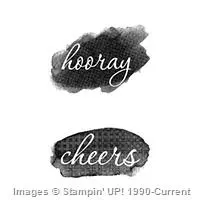 Reverse Words (Wood) – 143316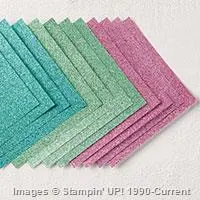 6″ X 6″ (15.2 Cm X 15.2 Cm) Glimmer Paper Assortment Pack – 143831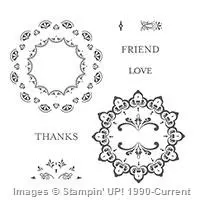 Make A Medallion (Photopolymer) – 143274
Price: $0.00
Thanks for stopping by!
Making an impression, one stamp at a time!
Save
Save
Save
Save
Save
Save
Save